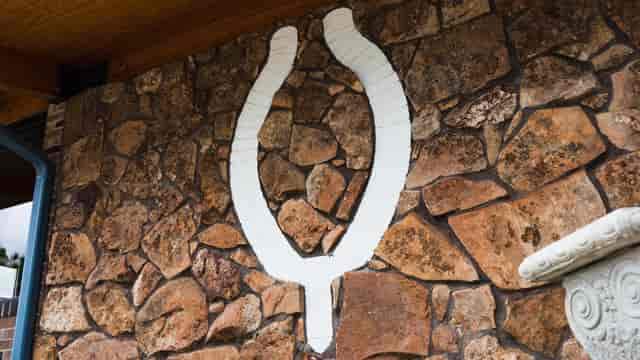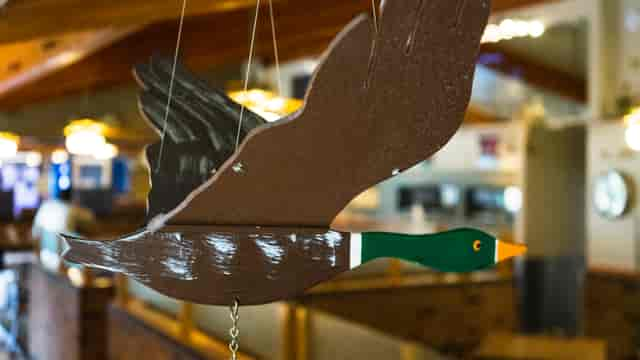 About
Looking at us...
The Wishbone Restaurant, founded by Joe and Frances Lochi, has been family owned and operated for over 50 years. The second and third generations continue to be proud owners and provide great food and friendly service that the restaurant is known for.

Our first location opened in 1963 at "1630 Federal Blvd" ( by the old Mile High Stadium) and blossomed into 4 other restaurants, 2 smaller locations at 11th and Ogden & Colfax and Wadsworth. Many of our customers remember our location at 84th and Huron which opened in 1965 and was a family favorite for over 30 years.

In 1994 we opened our current Restaurant and are proud to be a part of the community for over 21 years. Our five-plus decades of success is due to our incredibly supportive customers and dedicated staff. We have had the honor to serve many generations and look forward to serving many more.
Our Locations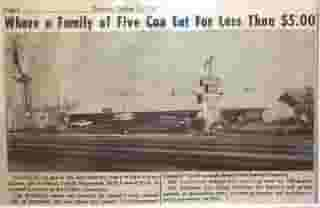 Our First Location in 1963
1630 Federal Blvd.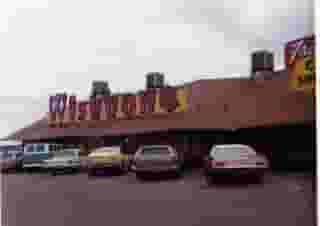 2nd / 3rd Locations
11th and Ogden & Colfax and Wadsworth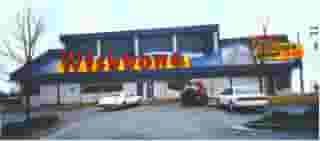 From 1965 to 1995 - 84th and Huron,
blossomed into our 97th & Federal Location.
Remembering Our 40th Anniversary Celebration in 2003!
Taking a big leap back in time ... by reducing our prices for one day to what they were back in 1963 when we first opened. Thank you to all that participated!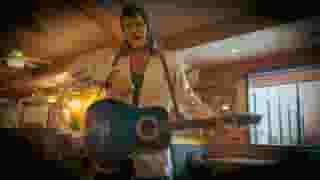 What Else Happened in 1963?
•Wishbone Restaurant, Inc. Proud of Success. Thanks Employees, Customers, Suppliers and Friends for Their Support.

•In a proud statement issued from their company headquarters, Wishbone Inc. announced that 2003 is the 40th Anniversary of the founding of their business. The Company was started back in 1963, the same year the She Loves You, by The Beatles, hit number three on the charts. We were listening to some fairly controversial music including Puff the Magic Dragon, Wives And Lovers, Blue Velvet, and Heat Wave. 

•Metal tennis racquets were invented; frames constructed of steel rather than wood were patented by René LaCoste, the former French champ; you know, the guy who gave us the LaCoste (alligator) sport shirts.

•Andy Warhol's soon-to-be-famous soup cans highlighted a "Pop Art" exhibit at the Guggenheim and the Mona Lisa smiled at the Metropolitan Museum of art.

•Our president, JFK, was assassinated by Lee Harvey Oswald and then Oswald was killed by Jack Ruby. Many prominent places were re-named in the "favorite President's honor.
A Whole Lot of Change
Yes, when you think about it, things have changed a lot in 40 years. But, after all this time there are some things which have remained the same. One good thing is that Wishbone Restaurant, Inc. is still around and thriving after over 40 years of hard work and lots of dedication by everyone involved...and most importantly, caring about customers who helped us reach this milestone.
Important Events of 1963
•JFK halted the draft for married men

•Russia put the first woman into space

•U.S. Postmaster General inaugurated the zip code.

•Wishbone Restaurant, Inc. started its first year in business.
Sports & Entertainment
•Little did the victorious Celtics know when they won their fifth NBA Championship, that a birth this year would change the game of basketball forever. Michael Jordan (a little shorter) was born in 1963.

•The L.A.Dodgers Beat the New York Yankees 4-0 for the World Series. The Rose Bowl went to USC as they defeated Wisconsin 42-37 and the Toronto Maple Leafs took home the Stanley Cup.

•Movies kept us entertained as we watched; Sidney Poitier (best actor) in Lilies of the Field and Patricia Neal (best actress) in Hud. Other favorites were Dr. Strangelove, The Birds, and Ursala Andress and Sean Connery in Dr. No.

•Bob Dylan and Joan Baez reigned as king and queen of folk music.